Polyurethane Coating on Metal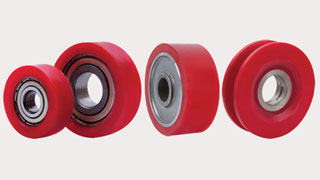 Polyurethane Wheel Coating
Polyurethane coated load wheels can work better under all conditions having high load capacity in forklifts, stacking, stocking machines, transport vehicles, pallet truck vehicles.
Polyurethane wheels have more load capacity than rubber wheels and these are economical.
It works silently by means of vibration isolator feature.
Operating range: -40°C - +80°C
Resistance to chemicals
Resistance to friction, impacts and abrasion.
Contrast range: 40 Shore – 95 Shore
Manufactured in desired sizes and colour.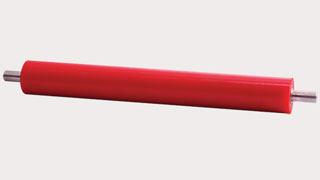 Polyurethane Rollers
Polyurethane rollers have a wide usage in industry providing high
performance against abrasion, impacts, deformation and chemicals.
Printing Sector
Paper Manufacturing
Packaging Industry
Textile Industry
Glass Industry
Wood Industry
Leather Industry
Mining Industry
Iron Steel Industry